IN AMAZONIA – CD
Progressive Rock
by Isildurs Bane & Peter Hammill – 2019 SWEDEN
Label: Ataraxia Productions – ATX6
"… … Of all the major figures associated with the British progressive-rock movement of the early '70s, Peter Hammill might be the only one still devoting himself to seriously creative new work.
… … Now there's something perhaps even more extraordinary, a collaboration with the long-established Swedish group Isildurs Bane called In Amazonia, just released on vinyl and CD and given its live première last week at the Gouveia rock festival in Portugal.
Mats Johansson, a member of the band, composed the music and gave it to Hammill, who wrote melodies and lyrics in a process that turned into a proper collaboration. Listening to it the first time, my first thought was that this was how progressive rock should have turned out … … It's dramatic, as this music always hoped to be, employing sudden changes of trajectory to negotiate contrasts between near-bombast and relative tranquillity, but all the time with a care for fine textural details. These include Axel Croné's bass clarinet, Karin Nakagawa's koto, Klas Assarsson's marimba, Luca Calabrese's trumpet and Liesbeth Lambrtecht's violin and viola, as well as the guitar of Samuel Hällkvist and the countless timbres provided by the keyboards of Katrin Amsler and Johansson's synths, including discreet touches of Mellotron and music box.
I love this record, for itself as well as for the fact that it arrives at a place where European rock music seemed to be heading when it veered away from American influences 50 years ago. To fulfill some of the promises made so long ago, while, sounding completely fresh and contemporary, is quite an achievement. And Hammill, 70 years old, is still going at full throttle, intensity and creativity undimmed".
by Richard Williams, May 2019 – full Review
"… … This was now my third time listening to In Amazonia, Rand let me just say this in two words; Holy shit! This is an album that was very challenging and right in your face. I need to check out more of Isildurs Bane's music to hear what I was missing. But for this amazing alliance, it is one of the best releases of 2019".
by Zachary Nathanson, October 2019 – full Review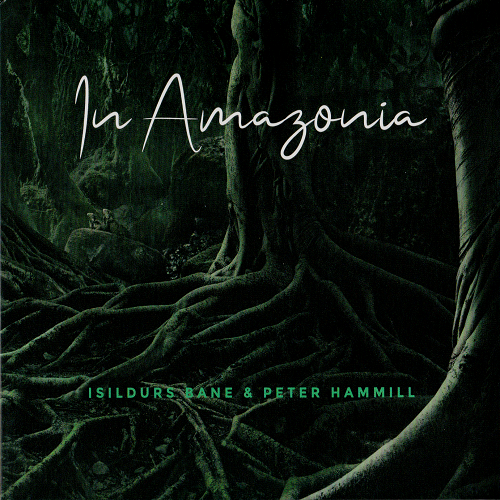 | | | | |
| --- | --- | --- | --- |
| | | Tracklist | |
| | 01 | Before You Know It | 7:46 |
| | 02 | Under the Current | 4:46 |
| | 03 | Aguirre | 5:17 |
| | 04 | This is Where? | 10:07 |
| | 05 | The Day is Done | 9:05 |
| | 06 | This Bird Has Flown | 3:02 |
| | | | |
| | | | |
| | | | |
| | | Total duration | 40:03 |
---

more

---