玉響 – TAMAYURA – CD
Jazz / Cross Over
by Karin Nakagawa, Hans Tutzer, Paolino Dalla Porta
2020 JAPAN / ITALY / NORWAY
Label: Losen Records – LOS 246-2 – EAN: 7090025832468
Colorful, not holding shape or form,
the scented petal showers fall.
Nothing of this world is permanent at all.
And yet, I resume crossing
life's misty mountain range,
in ceasing to chase hollow dreams' haze.
– Iroha-Uta –
It is a very special international release coming up November 2020! Karin Nakagawa was already on Losen Records 2019 together with Lena Willemark and Anders Jormin on his big band release Poems for Orchestra. Karin is from Yokohama (Japan) but has been living in Germany for several years now.She is an internationally-successful musician who works across borders and genres, and touches her audience with authentic and masterful performances.
Paolino Dalla Porta, an Italian double bass player and composer has been a permanent member of the supergroup Oregon since 2015, collaborating as well with numerous famous musicians for over 40 years now. Hans Tutzer's poetic and warm sax playing has been heard with Paolo Fresu, Javier Girotto and many others …
Together they are the trio TAMAYURA that comes up with a beautiful and emotional fusion of Jazz, traditional Japanese and chamber music. This is poetry in music!
Odd Gjelsnes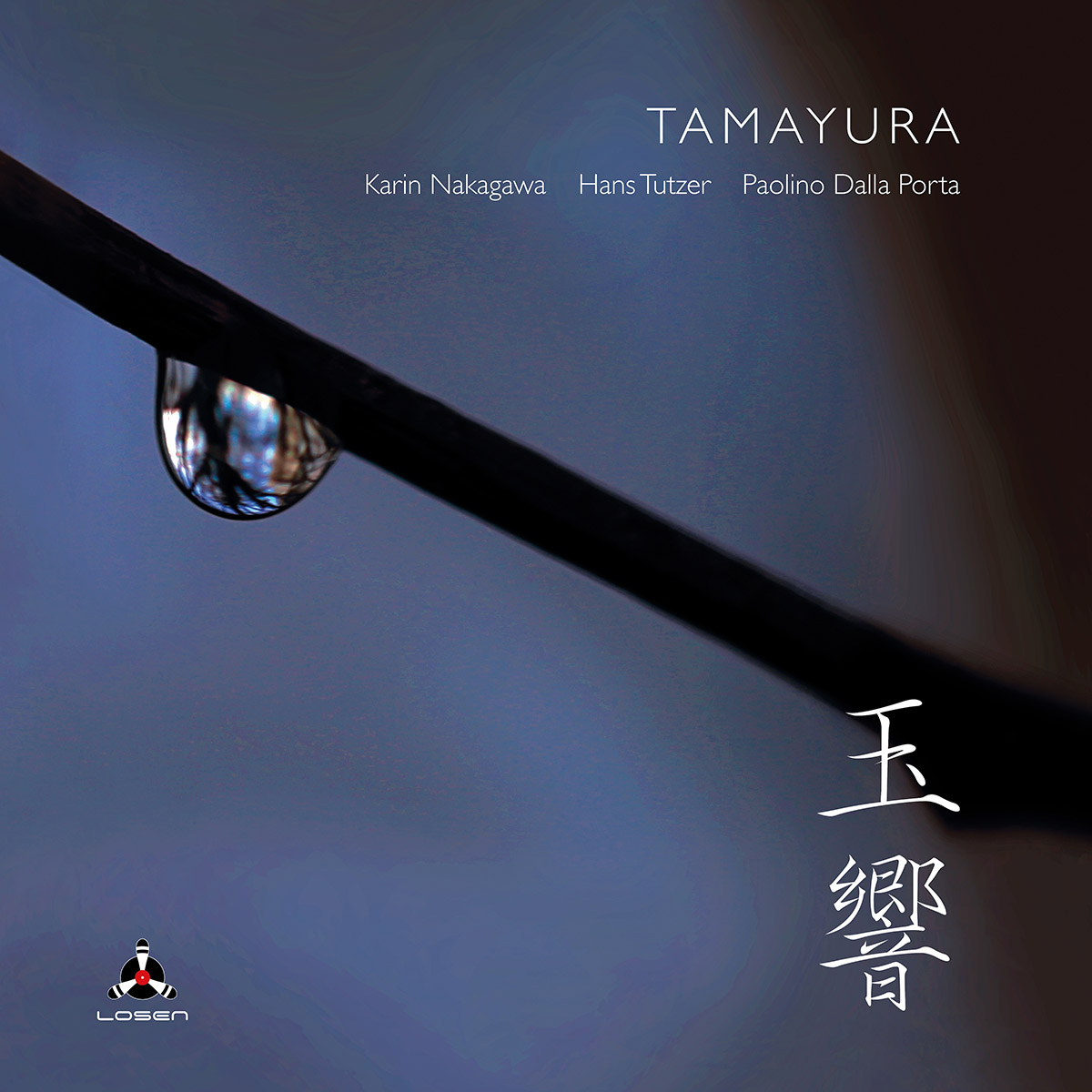 | | | | |
| --- | --- | --- | --- |
| | | Tracklist | |
| | | | |
| | 01 | Kokiriko Bushi – こきりこ節 | 6:16 |
| | 02 | Colors of Autumn | 4:40 |
| | 03 | Utsuroi – うつろい | 6:45 |
| | 04 | Komoriuta – 子守唄 | 4:21 |
| | 05 | Tsukuyomi – the Moon God Song – 月読 | 10:04 |
| | 06 | Lifelong Dream | 7:12 |
| | 07 | Shorter Days | 8:00 |
| | 08 | Lullaby for Ugo | 5:02 |
| | | | |
| | | Total duration | 52:24 |
---

more

---